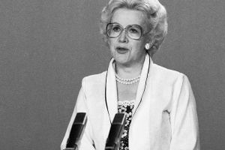 Russian/Ukrainian voiceover for commercials
Facebook
VKontakte
Odnoklassniki
Twitter
Audio advertising and Russian or Ukrainian voiceover.
Russian voiceover for commercials
Advertising – the well-known engine of trade, progress etc. About methods and kinds of advertising we will especially not tell, after all if you here, means, you that advertising which is connected with record of a voice of the announcer interests first of all. Whether you mused what a voice of the announcer – an advertising basis?
Voice of the
Russian or Ukrainian voiceactors
and its role in formation of perception of your advertising.
The voice of the native Russian voicetalent or Ukrainian voiceactor is a conductor between your thoughts, ideas and potential customers, he can inform much more that you were going to enclose in your advertising message. How? Melody and a timbre with conclusive image operate on subconsciousness of the person, passing logic and rational thinking. Certainly, that Russian or Ukrainian voicetalent speach too is important, especially in a radio advertising, but about it we will talk further, now we will direct attention to how the person speaks.
Intonation. A simple, is standard-usual voiceover advertising phrase: «Any dreams become a reality!» Said playfully, sexually or will be information to have various sense, i.e. implied sense will be instantly heard. The statistics also confirms – only 7 % of true significance told open words. Intonation informs still in addition about 40 % of semantic significance.
The voice timbre, tonality, tempo of speech – all subjective factors of perception of a human voice are focused in an objective reality, and the heard advertising is postponed in consciousness by an emotional layer.
Your problem – to enclose the necessary sense by means of an Russian or Ukrainian voicetalent's voice. And the avoicetalent proposes a solution, motivating to actions of the listener.
Do not forget also about very important point predetermining sometimes a susceptibility or on the contrary uttermost «мимоушье» - the Russian or Ukrainian
female voice
or a Russian or Ukrainian
man's voice-over
of the voicetalent are often antagonistically contrasted one another. There is exclusively female theme of audio advertising, video advertising, is especially man's, therefore relevance of sounding subjects, a potential audience and you advance, your personal predilections and liking.
Smoothly we have approached to definitions and categories which place on shelves extracted before data on vocal possibilities of an Russian or Ukrainian voicetalent's voice. Intonation, i.e. announcer's giving, can vary depending on a roller category. Definitions to roller variants exist for today different but, as a matter of fact, they are reduced to three basic pillars – ascertaining, beauty, game. In transfer on comprehensible language – kinds of circulations in advertising, accordingly and audioadvertising can be information, image and game. .
Russian or Ukrainian information commercial, information voiceover of Russian or Ukrainian voicetalent.
The information radio commercials means also respective perusal by the announcer of an advertising copy. The primary goal of the Russian or Ukrainian voicetalent – to inform accurately and clearly information in a necessary tonality. Therefore as the information audio commercial too can contain in itself certain subspecies of giving of a material. Samples of intonations of a voice of the announcer at record of information texts:
Strictly, officially - Russian or Ukrainian Voiceover for audioadvertising
Narrative - Russian or Ukrainian Voiceover for audioadvertising.
Dynamic - Russian or Ukrainian Voiceover for audioadvertising.
Convincing - Russian or Ukrainian Voiceover for audioadvertising.
Image audioadvertising and image voiceover of Russian or Ukrainian voiceactor.
More interesting script decision image-information or is simple image
audioadvertising
assumes, certainly, and profound work of the Russian or Ukrainian voice talent or transferring of the necessary emotions. The voice of the announcer in image to advertising should correspond to sense and be responsible for an embodiment of idea of an audio commercial. Very wide-spread variant of combination image voiceover, so-called, caps of the scenario and an information basic part is, by the way, the optimal course. Some beautiful phrases, or intriguing, or in an especially way drawing reach attention of the client of emotional depths, building the base of psychological acceptance heard, and more informative basic part helps to reflect the list or a spectrum of services and offers. Recording of a Russian or Ukrainian voiceover for audioadvertising of the image-information plan can consist of the decision of cumulative problems – to transmit an expressional picture in the title of audioadvertising and to give accurate submission in the information miniblock of this commercial. If the radio roller exclusively image the Russian voice over of the announcer should work in one key and is subject to fulfilment of the scenary task.
Discription of Russian or Ukrainian voiceover intonations for audioadvertising:
Benevolent - Russian voiceover for audioadvertising.
Vigorous - Ukrainian voiceover for audioadvertising.
Aggressive - Russian voiceover for audioadvertising.
Sexual - Ukrainian voiceover for audioadvertising.
Russian and Ukrainian voiceover playing audioadvertising is
the most ambiguous kind of audioadvertising in the market of services. On the one hand, game voting of the announcer, a game manner provokes always special attention of the listener – as a rule, in a game commercial any situation is beaten, allowing to dumbfound consciousness and intelligence an unexpected plot or a course. On the other hand, uniqueness of such commercial can have certain restrictive frameworks which advance these borders proceeding from subjects. From the point of view of advertising psychology, and not only, the person will be always involved the cores with four themes round which the plot can turn: 1) humour; 2) danger; 3) sex; 4) children. But for the certain reasons any of themes for any kinds of activity can approach or be compatible to image and style of the company. And, coming back to restrictions, it is necessary to add that, for example, you will hear to very ridiculous commercial for the first time with pleasure, but here in the tenth time (and the advertising campaign assumes not one and not two exits of a roller) – alas. Therefore the generality of style in the presence of a variety is always important – have written down a comic and cheerful audiocommercial? Gather to it and rather neutral.
But, that not to take away from a game commercial, so it of attention. The good, really interesting game scenario will be swept up and heard, but, I will repeat, good. Very often advertisers consider game plot rather far from it and offer create under own scenario something in this spirit:
«Greetings! Greetings! Oh, what bag (a hairdress, a dress, the car) Where has purchased? As where – there and there! Yes you that! Yes, write down the address and still phone! Everything, run to purchase to itself same!» Updatings here there can be a set, but the essence is identical and absolutely uninteresting. Therefore so important creative decision, availability of idea which gives a necessary core.
At recording the voiceover native Russian or Ukrainian voicetalent for audioadvertising game there are some requests – only professional skills and it is not enough accurate diction. Not each announcer can register in game rollers, the availability of artistic abilities is required. By the way, (announcers possessing both actor's talent, and standard skills of craft) it is possible to name such announcers universal.
Samples of how Russian narrator of studio 2voiceover.com cope with game, actor's consignments:
Russian playing voiceover - a male voice
Russian playing voiceover - a female voice
Native Russian and Ukrainian voiceover for the auto answer machine.
It is required to special concentration from the Russian or Ukrainian voicetalent to record of messages and greetings for the auto answer – narrow frequency of telephone lines "eats out" riches vocal qualities of a voice, keeping a place only clarities and clearness. Therefore the Russian or Ukrainian voicetalent should as much as possible accurately and with the necessary intonation to inform to the listener all information, to help to remember all data useful to it, thus to correspond to an image of the company and to render pleasant impression, becoming a company voice-card. Having listened to the end of the Russian or Ukrainian on-hold message up to the end, depending on hardware possibilities and requirements, the subscriber can keep the message, send a fax, be switched to other employees and so on. Very much the great attention is given to a question what to record a voiceover – a man's voicetalent or a female voice talent for the auto answering machine? The difference in perception can appear essential – it is considered that female is more neutral for record of greetings and messages for the auto answer, causes less irritations at expectation of connection with the operator and positively influences an emotional condition of the subscriber. Recording of a Russian male voiceover to the auto answer– as a rule, has bigger solidity, gravity and presentableness. Though those shades of mood which are for you priority at the given stage of activity, of course, are not excluded.
Samples of Russian or Ukrainian on-hold voiceover greeting:
Greeting for the auto answer - a male voice
Greeting for the auto answer - a male voice
Russian or Ukrainian voiceover recording for interactive phone voice menu.
For corporate auto answers on hold messages in Russian or Ukrainian messahes happens it is necessary to write down the interactive voice menu in native Russian or Ukrainian languages. In an automatic mode the exterminated written down phrases, words are packed in the offers finished by implication – therefore the announcer should be able to consider this specificity and to read in a correct channel. Professional skills of announcers 2voiceover studio will allow to reach desirable result of a harmony of the general concept of sounding IVR.
How correctly to order a voiceover in Russian and Ukrainian languages.
All subtleties and nuances at the order of a voiceover of native Russian or Ukrainian are allocated in special page. Detailed and clear instructions to record of the announcer will create the base of reliance of proper quality and result, and to the announcer – logically, phonetics and linguistic a clear problem.
The prices for all kinds of Russian and Ukrainian voiceover jobs.
Each of kind of works for native Russian or Ukrainian voiceover differs both task statement, and the price. There are general parameters of price policy, is private – on this page of the price for all kinds of announcer's works
P.S.
Mentally dropping a psychological anchor to the listeners in each audio the message, you are convinced – force, the power and a spirit of a voice of the announcer will by all means cause trust to the perceived information and not to cause a discord any discrepancies, it is possible and it is necessary to find time for acquaintance to advertising bases. You receive probably, some answers on page of articles»»»