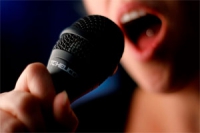 If people vote "for" it means there is a demand
Facebook
VKontakte
Odnoklassniki
Twitter
Everything is shining and everybody is having fun, which is quite understandable because we are on the eve of the New Year. But when I see all those promising fragments from the New Year shows I am seized by a feeling of déjà vu: the same things are repeated practically from year to year. These persistent attempts to fill the TV screen with the same things surprisingly have not yet failed and turn up continually on all channels.
Festively dressed popular actors smiling their best, rows of festively laid tables with well-dressed honored guests sitting at them and smiling violently, even the tinsels seem to be taken from the previous year. But no, the merciless time leaves its imprint on and provides an opportunity to compare the looks…
Wouldn't it be much better if we were born old and ugly and then became younger and lovelier? After some ten or twenty years time your face becomes smoother, the eyes start shining and the
voice-over sounds
like spring drops… Alas, real life is much sadder and there is no fooling the laws of nature.