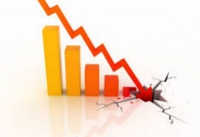 Does the crisis affect advertising?
Facebook
VKontakte
Odnoklassniki
Twitter
It certainly does. But we would like to define priorities which should not be saved on. And if saving is unavoidable, it should be reasonable.
Even if you do not have to think of taxes, salaries to your employees, renting and other obligatory things, you have to cover your own expenses and overspending is extremely undesirable. For example, why should you record by habit a very expensive voice talent? Of course, once you are in a stalemate situation you will not think of any large-scale action. Many big companies are closing down and it is impossible to make up for the losses. But if the situation is not that bad and you are striving for better, then you should take steps to cut expenditure.
If you want an audio commercial, try to drop all unnecessary things and be reasonable. It should not be a song anthem or it shouldn't require any super interesting approach, while it is meant just for one advertising campaign. Most effective weapons should be put to good use. This is what we are going to speak about.