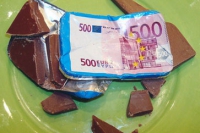 How to survive in crisis?
Facebook
VKontakte
Odnoklassniki
Twitter
Only the strongest player can survive. On the advertising market, just like in other business spheres, prices are going down and professionalism is getting depreciated. Of course, such situation is far from pleasant but if you are an expert in the field, a skilled sound engineer,
voice talent
or vocalist, do not offer your services just for a song.
Relax and take it easy! A real guru knows his worth and will stand pat on it. If you love your business, if you cultivate your abilities (a voice talent – various intonations, a sound engineer – quickness and various approaches to work) luck will come. Phony companies and similar specialists have always existed and are sure to exist in future but hard times may serve as a sieve to separate the husk from the grain.