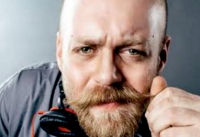 Male voice-talents conquer people's hearts!
Facebook
VKontakte
Odnoklassniki
Twitter
Well, we have got a few pieces of news. What about? About something
necessary and important? Relax, I'd rather say about something
interesting as it deals with various rumors, gossips, conjectures or
even facts.
So let's begin. A certain show (we will not mention its name)
demonstrates great strength of the human voice impact. Despite the
strict rules in show business, despite certain restrictions, all
judges in the contest neglected them when they heard a
male voice
of
special beauty. Besides, the participants in the show were to be of
age, nevertheless, there are exceptions which testify to the
admiration for the talent. Do you think only love is for all ages? Not
only. A young talent can move and conquer people's hearts. Because a
young orphan managed to go to the next stage of the selection and
convince everybody of the possibility of the impossible. His future is
vague but his fortitude, skills, the ability to improve himself and
his fantastic voice are sure to help him in life.