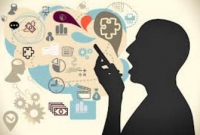 Voice talents as suppliers of information
Facebook
VKontakte
Odnoklassniki
Twitter
We are haunted by various advertisements – TV,
radio-spots
, billboards, posters have filled the air, the streets, even the mental space with their glossy shine and chic. And we have already got used to it: all the faces are young and beautiful, all the voices sound like nightingale warble. In this way we get accustomed only to nice things and if we come across something which was typical of our former life, we feel uneasy. Very popular information you can hear in public transport is usually high quality though it happens sometimes that even recordings intended for thousands of people leave much to be desired. It might be that the tender for voicing an advertisement has been won by a queer
voice talent
but it is really unlikely.
But when you listen to an advertisement of any airline, you will hardly hear anything unconvincing. Their voices are like soothing voices of sirens! But even they are sometimes backed up by air hostesses or pilots who have not yet mastered the singer's skills. But it is beyond the scope of their duties…